Vill du bli Event Coordinator på EPSA?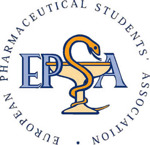 European Pharmaceutical student association söker just nu en Events Coordinator. De huvudsakliga arbetsuppgifterna är att:
Help and coordinate Reception Committees of EPSA events (Annual Congress, Autumn Assembly, Summer University)
Coordinate communication between the EPSA and Reception Committees
Collect information about external events and coordinate their promotion together keeping the Events Calendar updated
Collect feedback from events and archive all events related documents.
Som Event Coordinator ingår du i EPSAs Internal Affairs Department och får arbeta med motiverade farmacistudenter från hela Europa. Sista ansökningsdag är 8 februari.
Mer information hittar du här:
http://www.epsa-online.org/index.php/epsa/team/oc-events#open-call